Complete Arena Construction
Are you planning to invest in a new arena? We can provide a complete service from start to finish, including coordinating with any necessary subcontractors or other professionals as needed.
Arena/Footing Maintenance
Have an existing arena that needs some attention?  We offer regrading of existing footing with our state-of-the-art laser controlled grading equipment.  We can also amend existing footing if needed, repair/regrade damaged bases, or do complete removal and replacement of footing if desired.
If you're planning to build a new facility or barn, arena, pasture, etc. we are happy to work with you from the start.
General site preparation for a new barn or other structure, including establishing access for construction equipment/materials, trenching for utilities, etc.
If your property has become overgrown and needs to be mowed, brush hogged, or mulched we can get your pasture space back in safe, healthy shape for you and your horses.
We offer complete construction management services for any scope of work.  If you prefer not to have to coordinate with contractors, inspectors, and handle the day-to-day of your project we will gladly handle the entire process to make it as stress-free as possible for you.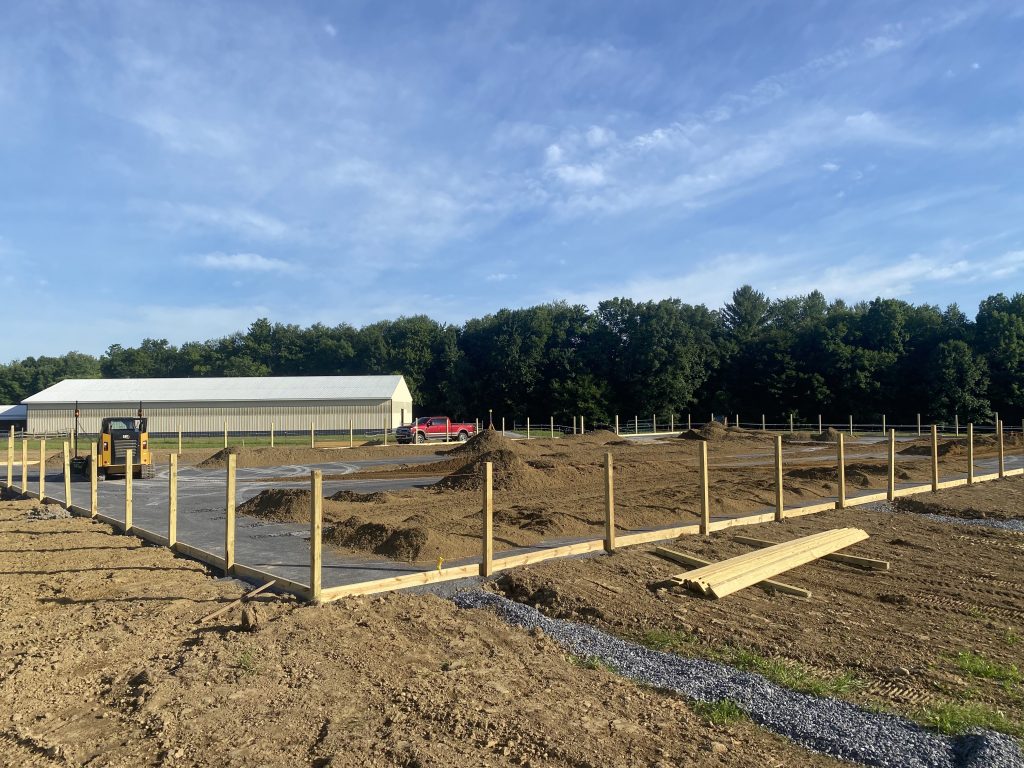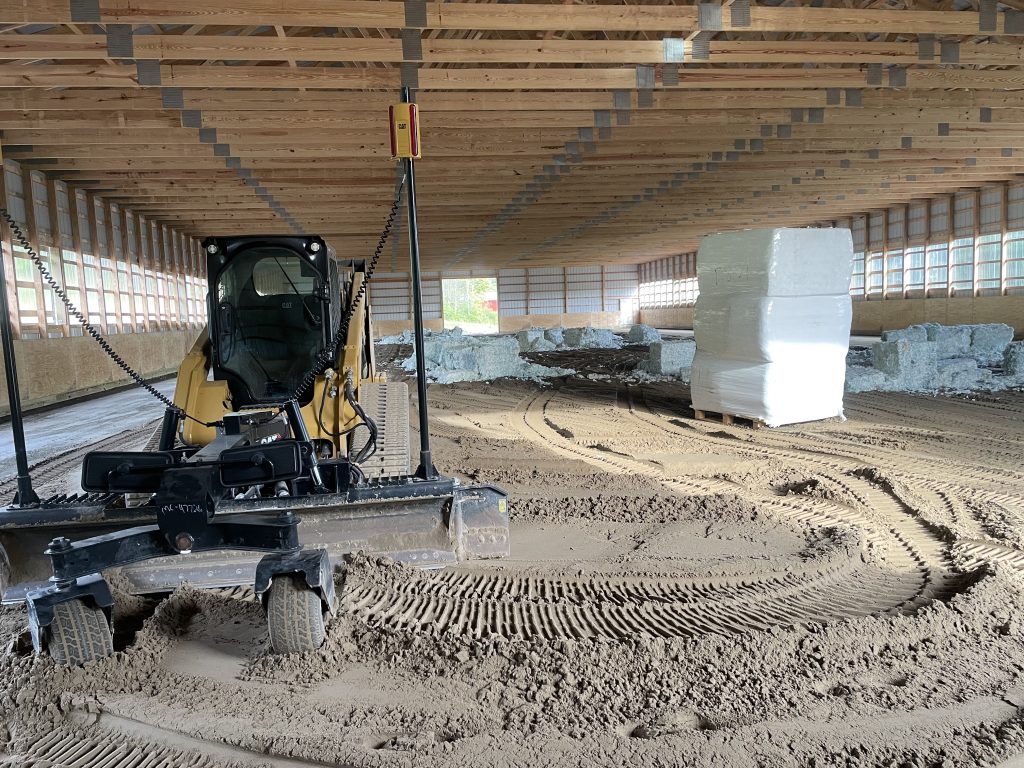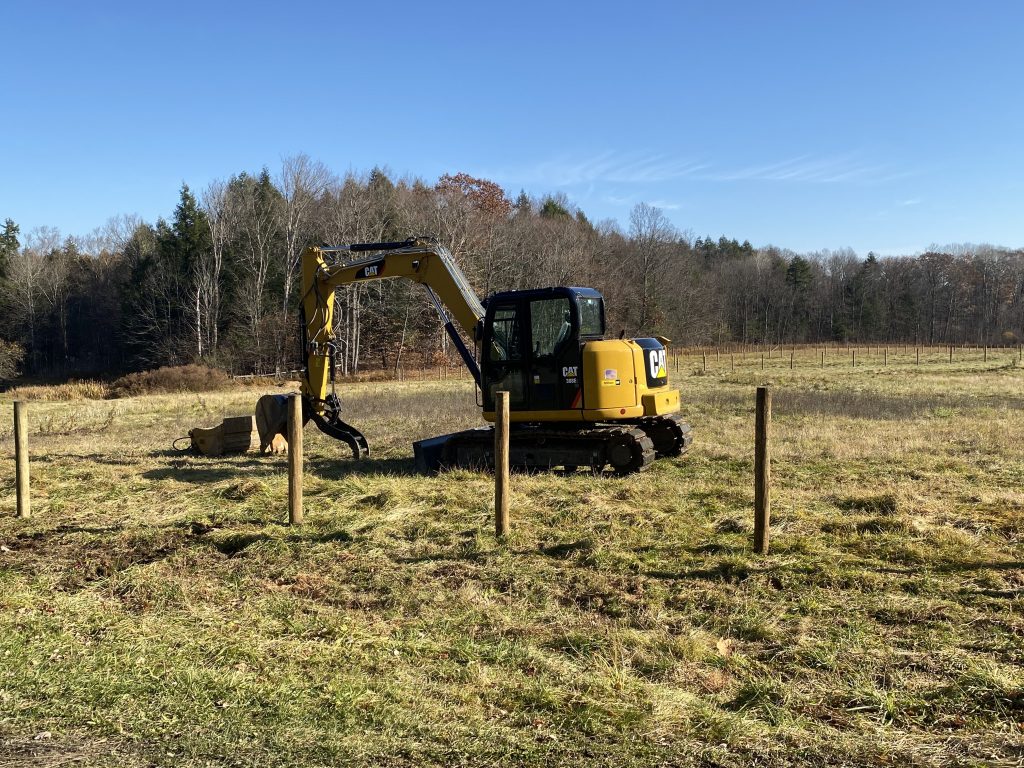 We strive to only offer the highest quality of products to our clients. We only work with companies that share our goal of providing top quality work and excellent customer service.

Pleasure Blend Footing, Dressage Blend Footing, Jumping Blend Footing, Competition Blend Footing, Western Blend Footing, Custom Footing Products

TruStride™ Horse Arena Footing, LiteStride™ Horse Arena Footing, Equi-Blend™ Horse Arena Footing
In order to provide the best possible services to our clients, it is necessary to invest in the most up to date equipment and technology available. Without the proper grading equipment it is impossible to provide properly graded riding surfaces with uniform surface thicknesses.  A properly constructed riding surface is a big investment and should last for decades.  Similar to a house foundation, the base of a ring is key to that lifespan, if the foundation shifts the layers above that will suffer.  By using laser and GPS guided equipment, we are able to provide a level of accuracy that no human alone ever could.  This also allows us to provide a more consistent surface for the horse which is key to promoting soundness and maximizing performance.
Additionally by investing in modern equipment and maintaining it properly, we are able to minimize downtime which helps us get to your project on time and stay on schedule.